"Never be more faithful to another person's work than your own."
Dope quote right? Right! This was a quote said last night at the NBTTalk event I attended supporting a few buddies of mine. These #NBTTalks create a space for individuals who are successfully on the pursuant path of their "next big thing" to share first hand experiences of their journey. I figured I'd attend, force myself away from the computer for a couple hours, and make a couple connections. 
Also, I figured I'd pass along some dope takeaways from some of the panelists:
Insider Tip #1:  Effective Goal Setting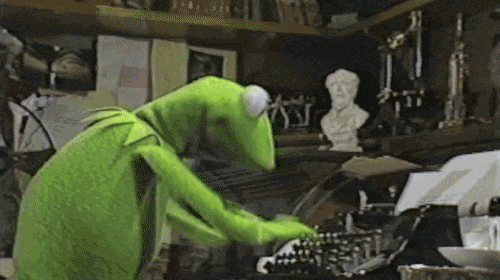 Panelist Cirilo Manego was asked the question about methods that worked for him when looking to accomplish goals. His answer —>  Setting S.M.A.R.T. Goals. "But Kenneth, what the hell is a S.M.A.R.T. Goal?" A S.M.A.R.T. goal is defined as one that is Specific, Measurable, Achievable, Results-focused, and Time- bound. The reason many people use this method is because it helps you clarify your ideas, focus your efforts, use your time and resources productively, and increase your chances of achieving what you want.
Never too late to Download the 2017 Success Plan. You have 3 more months to attack your 2017 goals.
Insider Tip #2: My Money Got Money 
While Frank Brown Jr. was addressing a question centered around "being wealthy vs. looking wealthy", he mentioned the lack of financial literacy in our communities. One keyword he shared was dividends. A dividend is a sum of money (cash payments, shares of stock, or other types of property) paid regularly (typically quarterly) out of a company's profits to its shareholders. Actually this week, using my Robinhood App, I was paid dividends for the investments I currently have. So basically, my money got paid. What a time!
You want to know something crazy? I received divdends on FREE stocks. My FREE money made money. Join Robinhood using my link, and receive you FREE stock today.
Insider Tip #3: Accountability = Success
When asked about what keeps him moving forward towards his dreams, panelist Sadiq Ali suggested a dope book that changed his way of thinking. The book is The 85% Solution: How Personal Accountability Guarantees Success -- No Nonsense, No Excuses by Linda Galindo. "The 85% Solution reveals that to be truly accountable, leaders must accept no less than 85% of the responsibility for the outcomes of their actions; Empower themselves to take the risks and actions to get what they want; and Show that they are willing to answer for the outcomes that result from their choices and actions." I'll be finishing up Beale Street Dynasty in the next week or two. I'd love to start this book with a few people possibly in November. Who's down?
Last Two Cents … from speaker and thought leader, Dame Thad:
PS: Make sure you check out my latest article on how bringing the Olympics back to Los Angeles in 2028 could increase inequality and homelessness. 
Please reload